Plastering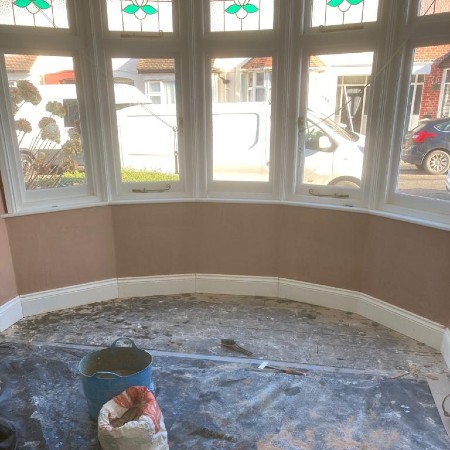 At Essex Coloured Rendering we offer a full range of plastering services. With plasterers with over 30 years' experience we can meet all plastering needs to a professional standard.
We are committed to providing excellent customer services throughout any project we undertake and take pride in finishing your job to a high standard.
Plastering Services We Offer Include
Skimming
Skimming is the application of a thin coat to walls to create a smooth surface required for painting or decorating. The skim plaster is applied to cover up plasterboard or to an existing plaster finish. Skimming is a highly skilled plastering technique which takes a lot of experience to perfect.
Skimming differs from traditional plastering as it is just one coat (with 2 applications) as opposed to 3 different coats. Due to the time taken for all these coats to dry, skimming has become widely used to meet deadlines. With only 1 coat being necessary with 2 applications, plastering can be carried out at a fraction of the time which was once required.
Venetian Plastering
Venetian Plastering is also known as marble plastering. It is made of lime putty and marble dust. When applied this type of plastering gives a highly-polished finish to walls and ceilings. This provides a very decorative effect which is marble-like in appearance. Venetian plaster has been used for hundreds of years. Originally it was used for construction purposes but now it is most commonly seen applied for interior design.
Coving
Coving is used to add a decorative feature to a room at the point where the ceilings and walls meet.
Dry-lining
Dry lining is the process of attaching plasterboard to a wall. The benefit of this is it gives a smooth finish to the wall which can be decorated immediately.
Partitions
Partitions are non-load bearing walls which are used to separate space within a building. Partition walls can be solid and constructed from brick/block work. Or can be a framed construction. Partition walls can also be used for privacy, fire separation and acoustic improvement.
Soundproofing
Acoustic plasterboard is manufactured with a higher density1 than other plasterboard. This makes it more resistant to the transfer of sound. This stops as much of a sound travelling through the plaster board minimise the noise which reaches the other side of the plasterboard.
A Plastering Project In Essex
Step One
Removing old lime mortar which had been suffering from damp issues. The combination of the lime mortar being painted and the cementitious membrane damp proofing the house left the lime mortar no room to breathe.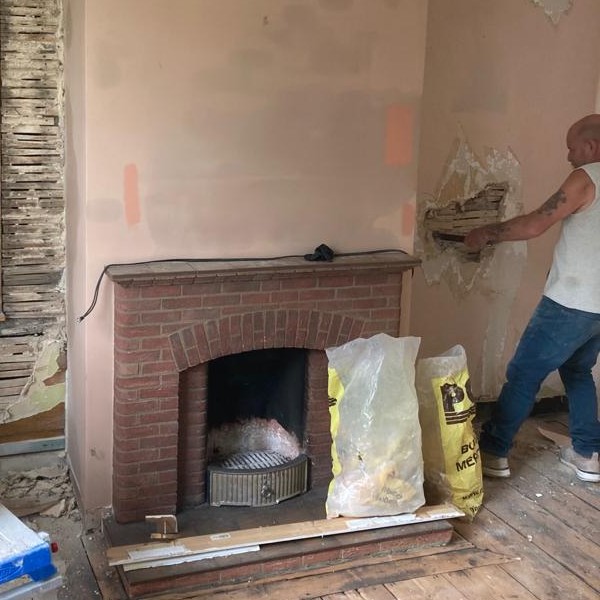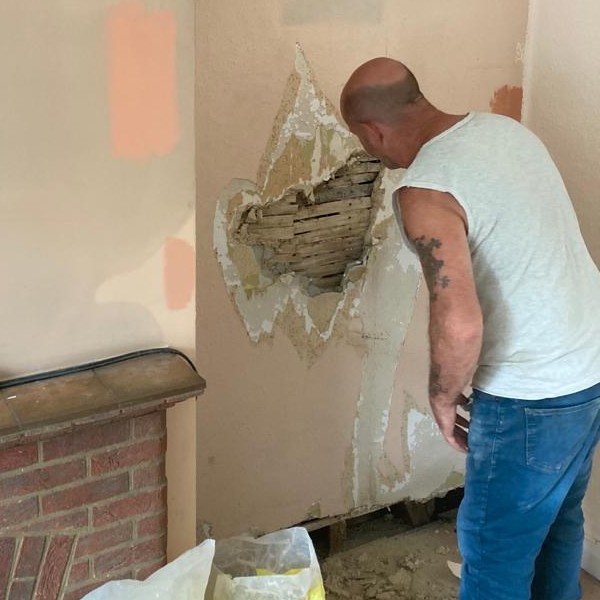 Step Two
All the lime mortar is now removed, now the bonding the chimney breast must be removed. This is very important as bonding holds moisture and does not breathe. This was a big mistake by the contractor who decided to cover the brickwork with bonding.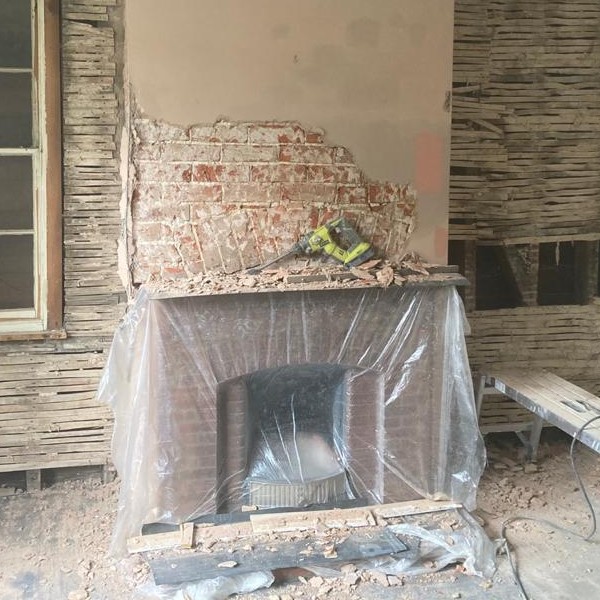 On close inspection of the the mortar bed, you can clearly see this is lime mortar and should be left free to breathe.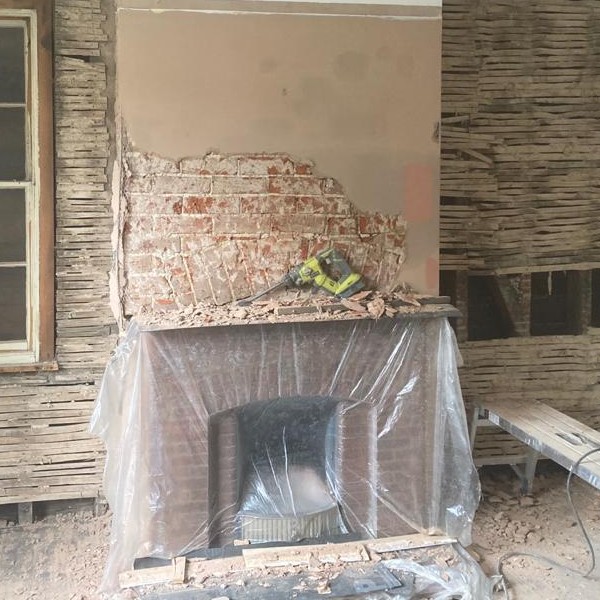 Step Three
The bonding has now been removed and the chimney breast has been covered with a PB2 membrane. This membrane allows the brickwork to breathe. This PB2 membrane will be applied to all the walls also.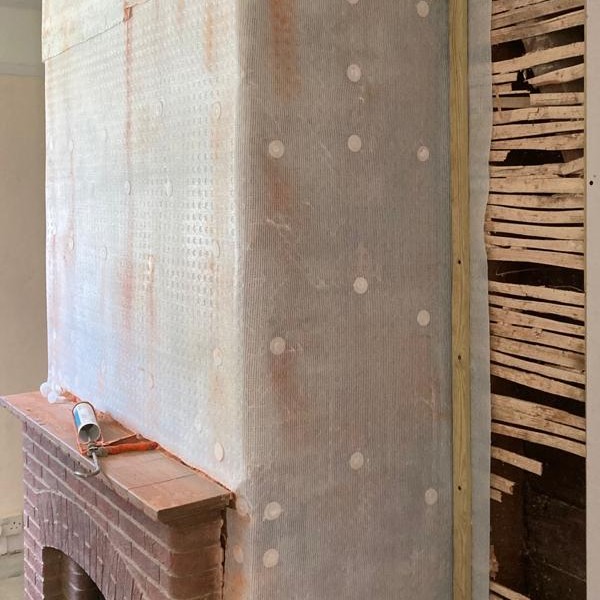 Step Four
All the walls have now been covered with plasterboard and are ready for a finishing coat of plaster.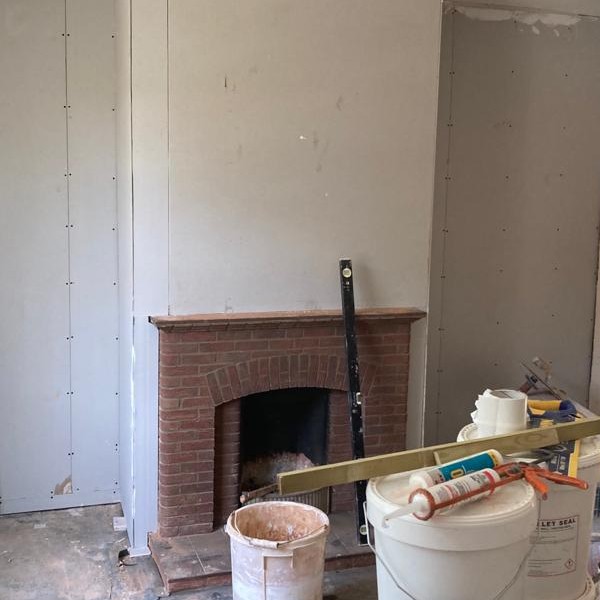 Step Five
The finishing coat of plaster has now been applied. With just the picture rail to be fixed.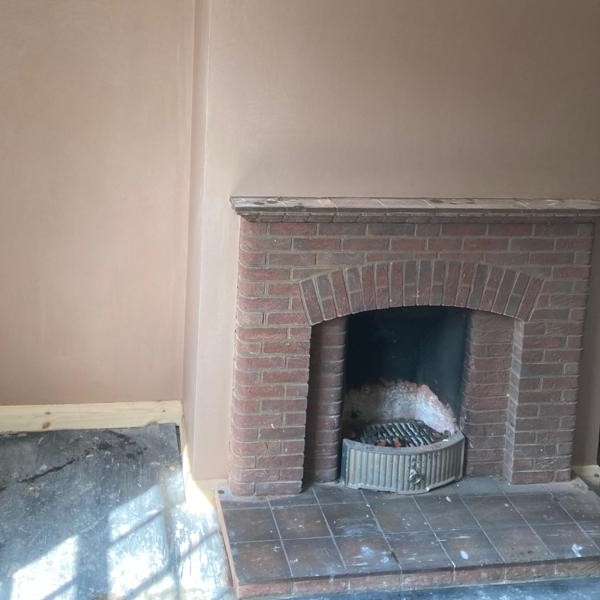 Get In Touch With Essex Coloured Rendering Today
If you would like Essex Coloured Rendering to provide a free no obligation quotation or prove any information related to plastering please contact us through our web form or call us now on 07970387572.